Pedro Miraldo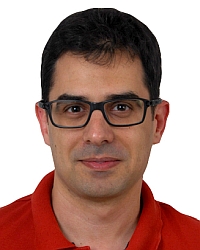 Position:

Research / Technical Staff

Principal Research Scientist

Education:

Ph.D., University of Coimbra, 2013

Research Areas:

External Links:
Pedro Miraldo held an FCT postdoctoral researcher grant at the Institute for Systems & Robotics and the Department of Electrical & Computer Engineering, IST Instituto Superior Tecnico Lisbon from 2014 to 2018. Then, he joined the Division of Decision and Control Systems at KTH Royal Institute of Technology as a postdoctoral associate from 2018 to 2019. Finally, he returned to IST in 2019 as a second-stage Researcher (comparable to Assistant Research Professor).