Moitreya Chatterjee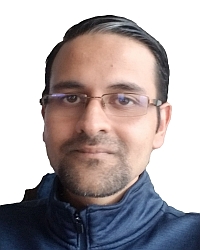 Position:

Research / Technical Staff

Research Scientist

Education:

Ph.D., University of Illinois at Urbana-Champaign, 2022

Research Area:
Moitreya's research interests are in computer vision, and multimodal machine learning with a particular emphasis on learning from audio-visual data. His PhD work received the Joan and Lalit Bahl Fellowship and the Thomas and Margaret Huang Research Award. Earlier, he earned a M.S. degree in Computer Science from the University of Southern California (USC), during which he received an Outstanding Paper Award from the ACM International Conference on Multimodal Interaction (ICMI).