Francois Germain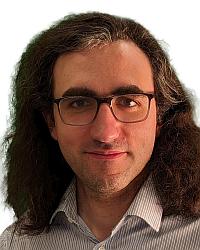 Position:

Research / Technical Staff

Visiting Research Scientist

Research Area:
During his graduate studies, François worked on advancing the state of the art in efficient modelling of analog audio systems. Concurrently, he made important contributions to audio signal processing and spatial audio rendering during internships at Adobe Research, Dolby Laboratories and Intel Labs. Before joining MERL, he led research on music source separation and speech enhancement at iZotope. His research interests focus on efficient and robust signal processing and machine learning methods applied to speech, music, and audio content in general.