Wael Hajj Ali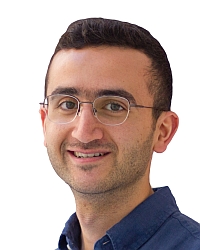 Position:

Research / Technical Staff

Post Doctoral Research Fellow

Education:

Ph.D., Massachusetts Institute of Technology, 2023

Research Area:

External Links:
During his graduate studies, Wael worked on projects spanning the fields of computational ocean acoustics and wave scattering using state-of-the-art numerical modeling, uncertainty quantification, and Bayesian inference techniques. Applications of his work included probabilistic acoustic predictions, acoustic inversion and tomography, and seafloor mapping. At MERL, Wael is interested in developing reduced-order and stochastic modeling methods for forward and inverse problems arising in computational sensing.